Treating the Hidden (and ignored) Roots  of Illness
        Have you been living with a health concern that has failed to respond to either medical interventions or natural therapies? If that's true for you, it's very likely that the root cause of your pain, illness or emotional distress hasn't been addressed. 
Clinical experience and a wealth of new science, like epigenetics and psychoneuroimmunology, show that unresolved stress or trauma, including childhood events, adversely programs the nervous system and the subtle energy systems to make us more likely to struggle personally and suffer from chronic pain, inflammation, and illness.
A National Institutes of Health study shows that 85% of all illness is the result of chronic or unconscious stress, yet this information is routinely ignored in favor of costly, ineffective, or dangerous treatments.
No pharmaceutical, nutritional, or dietary approach alone will resolve the stress-induced changes in the autonomic nervous system and subtle energy systems.
Ignored or unconscious stressful emotions like worry, fear, anger, or panic and traumatic events are common triggers for pain, illness, and anxiety. The mind programs the body. These emotions and the limiting beliefs and attitudes that accompany them can activate the nerve pathways that are responsible for pain, anxiety, depression, and a long list of stress-related complaints like type ll diabetes, cardiovasular issues, addiction, IBS, skin disorders, fatigue, sleep disorders, and much more.

These nerve pathways can become activated by relatively mild triggers in adult life. The activated pathways will either cause new symptoms or cause old conditions to linger or return and therefore need to be addressed to enable more effective and lasting healing.
Dr. Templin's Bio-Energetic Focusing program is a MindBody Medicine approach that teaches the specific inner skills needed for resolving the neurological and subtle energetic effects of buried stress and trauma, and for reactivating your capacity for healing.
To help you decide if unresolved stress is affecting your physical or emotional health adversely you can explore the free MindBody Disorder Questionnaire.
Dr. Templin works with individuals online and in his Lakeland, Florida office. In his office, he offers acupuncture, acupressure, and nutrition in addition to his Bio-Energetic Focusing program.
To speak with Dr. Templin or to schedule an appointment call (863) 838-2779 or email drtemplin@gmail.com
The MindBody Program
---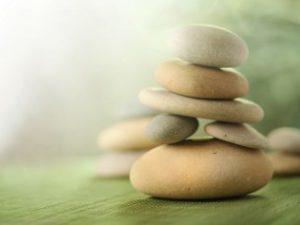 Learn how Bio-Energetic Focusing training can help you.
You can learn more by clicking here.
Free Questionnaire!
---
This will help you decide if you're suffering from a MindBody Disorder.
Get your free questionnaire here. 
About Dr. Steve Templin
---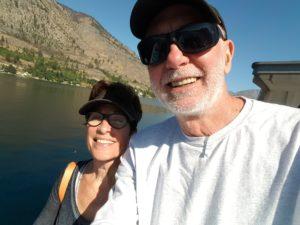 Dr. Templin specializes in MindBody Medicine & Self-Regulation Training.
You can learn more by clicking here.